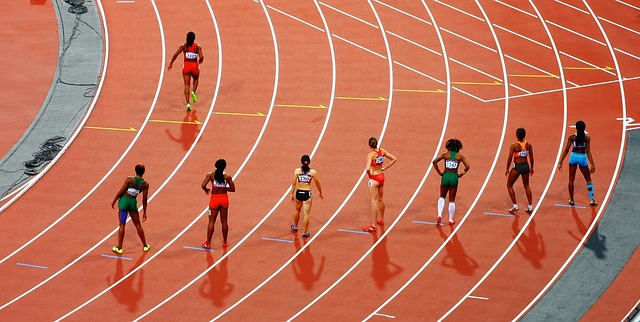 Summer 2012 Olympics: Acupuncture in the Spotlight
As the world watches the Summer 2012 Olympics with bated breath, Chinese medicine has stepped into the spotlight. Each athlete has a regime that allows him or her to best perform, and sometimes it extends beyond the typical physical training. Many professional athletes employ an acupuncturist to keep in top shape.
To maintain peak performance, it's not uncommon for athletes to have consistent treatments with an orthopedic acupuncturist. These treatments can range from acupuncture to cupping or Chinese herbology. An acupuncturist with orthopedic training can treat tendoninitis, acute trauma like bruising, swelling, and muscle, tendon, and ligament injuries, as well as chronic pains such as low back, shoulder, knee and ankle pain, often caused by a sprain.
Greg Bantick is an example of an acupuncturist who has specialized in orthopedic care and has treated Olympic athletes. Bantick earned his bachelor's degree in Brisbane, Australia, and went on to study Eastern medicine in China and Japan. He earned his master's degree at Pacific College and then spent 16 years teaching a wide variety of courses and supervising in the clinic at the San Diego campus.
Most recently, Bantick has treated Australian swimming team members Cate and Bronte Campbell and Tessa Wallace. He has also treated elite cyclists and tennis players.  So what kind of Chinese medicine treatments are most commonly administered to professional athletes? Bantick explains, "All have suffered from post viral chronic fatigue. In Chinese medicine I would describe it as central qi (spleen and stomach), qi deficiency, and qi deficiency fever and joint and muscle pains. Cate and Bronte had to halt training for many months, unable to get in the pool without feeling sick. I used acupuncture and created formulas of Chinese herbs for them. The girls stuck with treatment for many months, gradually able to return to training. Earlier this year, they came first and second in their Olympic tryouts, becoming the first sisters to compete for Australia."
In addition to acupuncture and Chinese herbal treatments, Bantick sometimes uses moxibustion to treat his athletes. Moxibustion is a technique that can be direct or indirect. In direct moxibustion, a small, cone-shaped amount of moxa (mugwort) is placed on top of an acupuncture point and burned. In indirect moxibustion, an acupuncturist lights one end of a moxa stick and holds it close to the area being treated for several minutes.
Bantick describes how his treatments work, "Each visit they had acupuncture and I wrote and filled a prescription for them. Occasionally we used moxa, including moxa on salt on the navel, or on ginger on St 36. I advised them about sleep schedules, diet, and some other motivational and stress reduction techniques all based in Chinese medical theory."
The best results of acupuncture are achieved when treatments are frequent and consistent. Bantick says, "Initially they were coming in weekly, becoming bi weekly and then monthly as they improved. They not only bettered their previous form, but increased in strength and muscle mass."
So what kind of results can be seen from Chinese medicine? Bantick proudly reports, "Cate swam the second leg of the Womens 4 by 100 m freestyle relay last weekend, helping win Australia's first Gold Medal. All three will compete soon in individual events."